Free Wi-Fi is available throughout and the hotel consists of a 24-hour shared bath for private use. In-room massages can also be arranged for you upon request.
Half Time (communal space)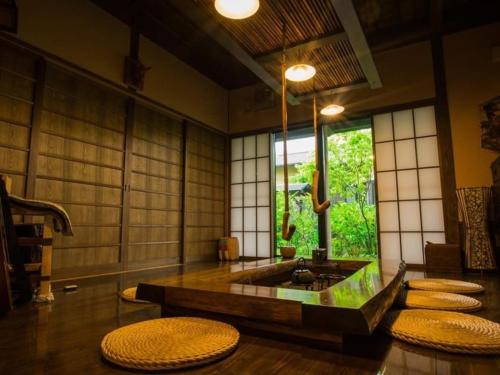 葉風泰夢 is pronounced "half time" in Japanese, and is inspired by the half-time breaks during rugby matches.
This communal space was designed as a place to rest in between travels and life. You can gather around the fireplace with friends or get lost in your thoughts. And get ready for your next adventure.
Opening hours: until 10pm
Matake-no-yu (family bath)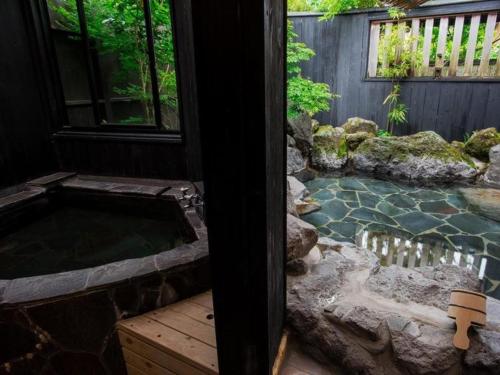 Family bath Matake-no-yu is available 24-hour everyday.
Please make sure to turn the wooden sign to "入浴中" when using the bath and "空" when finished using. Hot spring water comes directly from its source and you can also enjoy a great view of Mount Yufu from the bath.