Welcome to Yurari Rokumyo
Yufuin may not have as many tourist attractions and historical sites as other areas, but it known for its distinctively poetic atmosphere and natural hot spring sources from ancient times. It's a place where you can slow down, forget time and unwind after a long day. A place where you can take the time to feel completely relaxed and recharged.
Our staff truly care about all your travel needs and hope to make your visit comfortable and memorable as possible. We look forward to serving you in the future.
About Yurari Rokumyo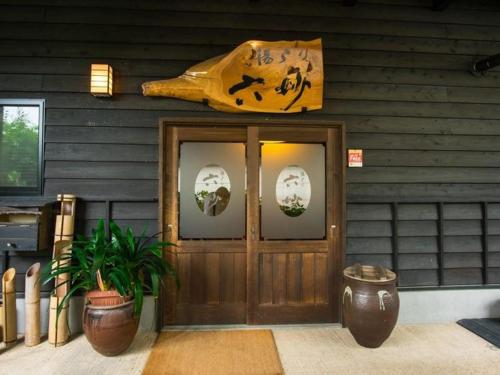 Rokumyo is written 六妙 in Japanese. In Buddhism belief, 六 represents the six senses, referring to the five physical senses (plus mind). In other words, it's about feeling the nature and accepting such emotion. And 妙 relates to 不可思議 (mystical), 絶対 (most definitely), 無比 (incomparable) and 何ともいえない (indescribable).
We named our hotel 六妙 in hope to welcome guests into an indescribably beautiful place, where guests feel connected to nature.